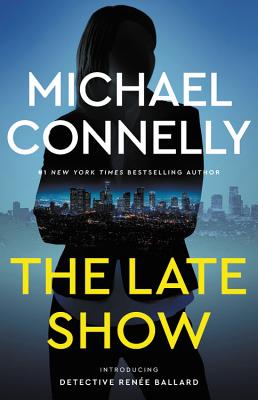 The Late Show, Michael Connelly, Little Brown and Company, 2017, 405 pp
I completed my trio of mystery novels with my first Michael Connelly book. His work might be more accurately called crime thriller but since a police investigation is also a "who done it" the genres overlap.
Connelly has been writing for years, publishing 30 books about crime and police in Los Angeles. The Bosch TV series is based on the detective featured in most of his novels. My husband has read almost all of them. For the first time, with The Late Show, his detective is a woman and a brand new character. Renee Ballard lost both parents at a young age but lives part of the time with her grandmother in the suburbs, except when she stays on the beach where she surfs for relaxation and in honor of her dad.
She has been assigned to the night shift, called The Late Show, after having accused her former superior officer of sexual harassment. That is the punishment she gets from the good old boy network of the department. Her partner is an older cop just waiting for retirement so doesn't like to go too deeply into the cases they come across in the deep of night. Renee is understandably unhappy but mostly she is bored.
Her former partner is one the guys who threw her under the bus. Because they had been a great team and, she thought, also friends, she felt doubly betrayed. One night she and her current partner are sent out to get the initial facts on a triple murder in a local club. When her former partner is assigned to the case the next morning and then murdered himself within a couple days, she cannot resist making her own investigation. Along with another case she finds herself deep in the Los Angeles underground of pornography and dirty cops.
The Late Show
is a fast paced and exciting read. Connelly does a fine job portraying his female character, tying in her personal life and her purpose for becoming a cop. It was interesting to me how many parallels existed to Tana French's latest,
The Trespasser
. Best of all, it is always fun to read a book set in the city where I live. I was so impressed that one of these days I am going to go back and read Connelly's earlier books.