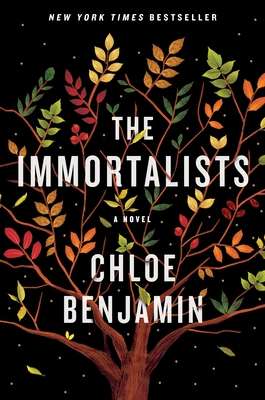 The Immortalists, Chloe Benjamin, G P Putnam's Sons, 2018, 343 pp
Sometimes I love a novel because I feel so at home with the emotions, the characters, and the author's theme. That was the case with this book.
On a hot summer day in 1969, four children from the Lower East Side, aged 7-13, sneak away to consult a woman rumored to have the power to tell fortunes and name the day you will die. Two sisters, two brothers, led along by the older brother, agree to go because it is hot, it is summer and they are bored. Each one is filled with his or her unique brand of trepidation.
By the time each child has received, separately and alone, that death date, I felt I knew the personality of each. The rest of the novel follows what they made of their lives and how the death date influenced their actions.
It is a wondrous family tale, full of repercussions from the Holocaust, the changing mores of American society over the next several decades, and enough joys and sorrows, hopes and dreams, births and deaths, secrets and revelations, to make every page shimmer.
Chloe Benjamin is a phenomenal writer with imagination to spare and a big, huge heart.