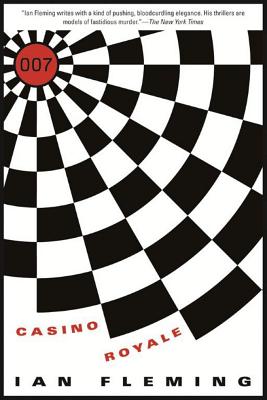 Casino Royale, Ian Fleming, 1953, 218 pp
Continuing my recent obsession with spy lit from the 50s and 60s due to writing myself about growing up under the Cold War and the Mushroom Cloud. Casino Royale was the first book in the James Bond series, though the movies were not made until 1967 and 2006.
As I read the book, I kept getting mental pictures of the casino scene. I don't think I saw the 1967 movie (supposedly a kind of spoof) but my picture memories come from the 2006 version starring Daniel Craig.
In any case, the book is the story of Bond's first mission as a double O. His assignment is to bankrupt a ruthless Russian agent who's been on a bad luck streak at the baccarat table. It is way less sexy than the movie; of course there is a woman but not much happens of a sexual nature.
The casino scene is so tense, I think my blood pressure rose though it is usually low. Then came the double crosses.
I love these short bursts of fictional adrenaline, easily read in one day.