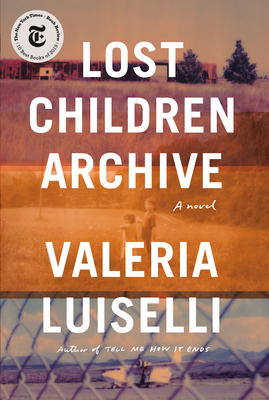 Lost Children Archive, Valeria Luiselli, Alfred A Knopf, 2019, 375 pp
Another one of the best books I have read this year. This is an utterly down-to-earth while at the same time enchanting novel. Luiselli tells the stories of a "found" family; of children lost while emigrating to America from Central America; of one woman's obsession with those lost children; and of two special children who tie it all together.
A man and a woman, both single parents, meet while working together to document the sounds and diverse peoples of New York City. They fall in love and make a family with the woman's daughter and the man's son. Their lives are happy for several years.
When the adults find their interests and paths diverging they set out for Arizona where the man wants to document lost Apaches. The woman hopes she can find the missing immigrant children of a New York friend and still preserve her marriage. The two children are closer than many natural siblings.
Will this "family" come unhinged due to the parents growing apart? Their weeks long trip across the country by automobile is a process of disintegration for the parents while the children sense with a growing awareness that the parents might not stay together. The boy invents a heroic quest to save his family and reintegrate his parents. Though this section of the book dragged a bit for me it was livened up by all the details of their days and reminded me of the road trips my family made every summer when I was young.
Luiselli structures her story using intricate methods that parallel the puzzles of family, Native American genocide and the current immigration crisis. She begins quietly in New York, meanders through the road trip section, then explodes into the final section with a change of narrator and a bit of magical realism.
I would say the risks in Lost Children Archive are as high for the reader as they are for the characters. If you make it all the way you will be rewarded with a tragic but magical finish that will blow your mind and stir your heart.