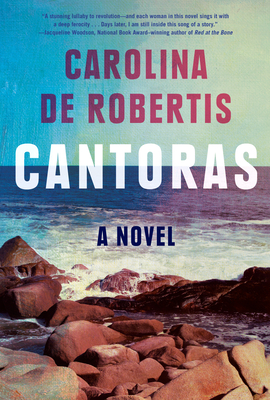 Cantoras, Carolina De Robertis, Alfred A Knopf, 2019, 312 pp
All my reading groups were of course cancelled and postponed this month, so that gives me room for more reviews. There will be no Reading Group Update for March. This book was the pick of The Tiny Book Club, though we have yet to meet.
Three years ago I read this author's wonderful
The Gods of Tango
. I loved
Cantoras
just as much. It covers 36 years of life in Uruguay, from 1977 to 2013. The story opens during the years of rule by a military government. The crushing of all dissent, the curfews, the fear of being "disappeared," the deadness of not being able to trust anyone, has brought the citizens of this small country to despair.
I admit I did not exactly know where in South America, Uruguay is. Now I do. I now also know how the military dictatorship came about as well as how the people finally broke free and restored democracy there. Not a spoiler because that information is available.
De Robertis brought this history to vibrant life through her account of five lesbian women who came together to protect each other. Homosexuality was considered one of the worst transgressions under the regime. For these women, coming out was so dangerous that it resulted in a double repression.
There are passages of horrible incidents balanced with passages of incredible courage and joy. Inevitable horror without any certainty of victory.
The writing is a stunning combination of sensuousness, detailed description of city life but also of the natural world at the beach where the women create a home together. The characters are filled with realistic human interaction.
The story is a glorification of the power inherent in people to live and love in freedom.