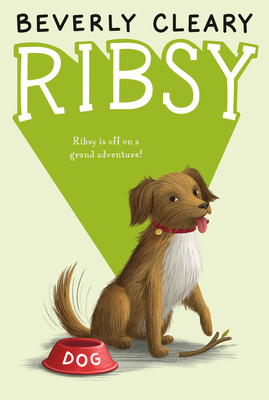 Ribsy, Beverly Cleary, William Morrow & Co, 1964, 220 pp
I have been following Henry Huggins all the way from the beginning in My Big Fat Reading Project. Henry is the owner of Ribsy, perhaps the world's most wonderful dog. This book is the 6th and final one in the Henry Huggins series, so it is sadly time to say goodbye.
Only one real life dog has ever won my heart. Nipper was the dog of my best neighborhood friend. I longed for a dog but pets that could run around were not allowed in our house. I must have missed my moment because I have had no love for dogs in my adult life.
Ribsy, who is the star of this story, put me back to my 11 year old self when I loved Nipper. The magic of the book is that Beverly Cleary tells it all through Ribsy's point of view. Boy, does she do a great job of it!
She made me love this dog as he tries to find his way home after getting lost. Lassie will make even the most hard-hearted human cry, but Ribsy made me laugh out loud, even as I followed his difficult days looking for Henry.
PS: I just checked and Beverly Cleary is 102 years old. Her birthday is April 12th, so almost 103!!