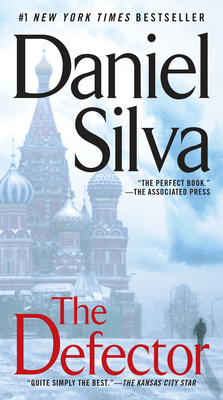 The Defector, Daniel Silva, G P Putnam's Sons, 2009, 466 pp
Another great thriller from Mr Silva. The Defector is a bona fide sequel to its predecessor in the series, Moscow Rules. The entire series is best read in sequence I feel, but especially this time.
In order to avoid spoilers I cannot say much about the plot except that the things Israeli assassin Gabriel Allon thought he had fixed in Moscow Rules did not stay fixed so he has to go back to Russia, Putin's Russia. His new wife Chiara has been kidnapped by the villain from the earlier book and Gabriel is determined to rescue her or die trying. I can say he does not die. He can't because the series is still going, but their lives are forever changed.
Seeing as how Russia continues to this day to make trouble for the US, Europe and in the Middle East, Daniel Silva's series continues to give an excellent picture of the past two decades of political turmoil in the Western world.
Last decade, between 2002 and 2005, I read Upton Sinclair's Lanny Budd series. Those ten books were eye-opening for me as to the causes and results of WWI and WWII, including the Cold War and the influences of communism throughout the world. His viewpoint was definitely from a liberal perspective; fine with me because I call myself a Liberal.
I feel like Daniel Silva is carrying on that education for me. Though I don't see much hope or progress for the liberal idea that the arc of history bends toward justice, it eases me somehow to at least have some idea of the causes of injustice.
OK, Mr Silva, nine books read and ten more to go. I hope to finish the series by the time the next book comes out.