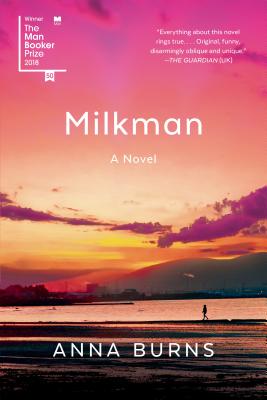 Milkman, Anna Burns, Graywolf Press, 2018, 352 pp
I am so glad this wonderful novel won the Booker Prize and that my new reading group picked it; otherwise I might not have read it.
I fell under the thrall of the narrative voice. I have read so many Irish novels, so much about "The Troubles," but at last I get what it was like to live through them. Anna Burns so captured the inexplicable confusion, the constant worry, the unending violence, the elements of the conflict, by weaving it all into the coming of age of her main character, "middle sister."
I am still recovering from the worst sickness I have had in years so it is hard to write anything coherent. I will probably read this next week and cringe. I wanted to put the word out about the book though.
I will instead send you to two of the best reviews I have read from blogger friends:
My Welsh blogger friend Karen: https://bookertalk.com/2019/03/31/milkman-by-anna-burns-bookerprize/
My Texas blogger friend Dorothy: http://birdwoman-thenatureofthings.blogspot.com/2018/12/i-had-seen-and-heard-quite-bit-of.html
Have you read this one yet? If not, are you going to now? You will not be sorry!