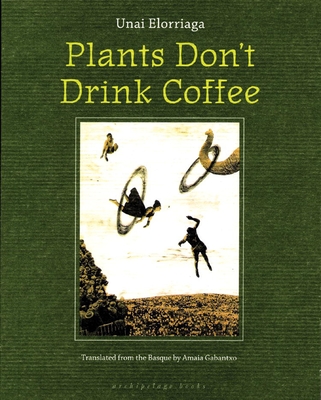 Plants Don't Drink Coffee, Unai Elorriga, Archipelago Books, 2009, 200 pp (translated from the Basque by Amaia Gabantxo)
This novella was my February selection for my challenge to read one translated book a month. From the title and cover art I thought it might be experimental. Instead it is a moving story that managed to bring me a large dose of joy during the dark and rainy days of last month.
Much of the book is in the voice of young Tomas. Listen to him: "Plants don't drink coffee. They don't like coffee, and neither do flowers or trees. Birds don't like it either. My aunt told me. I do. Sometimes I don't breathe while I drink my cafe con leche."
Tomas is staying with his aunt because his father is gravely ill, in hospital, and his mother sits by her husband's bed. His teenage cousin is hard at work on a summer project to collect all the insects she can find in the village. Tomas accompanies her and wants himself to find a rare blue dragonfly. It is said that the one who catches it will become the most intelligent person in the world. I fell in love with Tomas.
Throughout the summer, at his aunt's and at family gatherings, he listens to their stories and tries to piece the details together from his eight-year-old limited experience of life. Along with him, I got a picture of small-town life there in these current times.
By the end he has had to deal with many new concepts. I was so inspired by this deceptively simple tale from the Spanish area of the Basque Country that I began to write again myself, after a long dry spell.