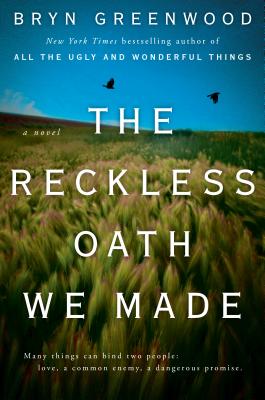 The Reckless Oath We Made, Bryn Greenwood, G P Putnam's Sons, 2019, 434 pp
Bryn Greenwood is another author I have followed since her first book. This is her fourth novel and once again she writes about the often overlooked, often stereotyped people of Middle America. Her territory is Kansas.
I love her books because they are unflinching looks at these people and because she is one of them, one who bootstrapped herself up and is well on her way to creating her very own genre.
Zee is a woman with burdens, including an easily triggered temper, a housebound hoarder of a mother, and a gullible sister. She does what she must to cover the many expenses of her life as well as the huge holes in her psyche.
When she meets Gentry, a young man somewhere on the spectrum who sees himself as a medieval knight, she finds herself with a champion for the first time in her life.
Gentry actually speaks in Old English, is killer with swords, and lives by a code of honor pretty much lacking in our modern world. Of course Zee, with her long sad history of making a mess of everything she attempts, does not handle this well.
Reading The Reckless Oath We Made requires heaps of suspension of disbelief. It might not be for everyone. However, it is full of so much soul and compassion that I was not worried about trying to understand Gentry's weird language. I loved how Bryn Greenwood created such a hard ass, shoot-herself-in-the-foot female with a heart bigger than Kansas.
If you love a quirky kind of story that makes your own problems look puny in comparison, if you secretly wish there could still be fairy tales in this heartless world, this is the modern fractured fairy tale for you.