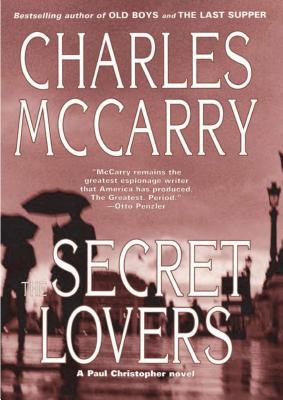 The Secret Lovers, Charles McCarry, E P Dutton, 1977, 308 pp
My husband and I are continuing to read and enjoy this spy series. The Secret Lovers is the third one. Its title turned out to have a double meaning. Several characters are double agents. Many have relationships that go back a long way, including to the Spanish Civil War and even to the Russian Revolution. Everyone has secrets.
Paul Christopher, special agent of the CIA, is the protagonist in the series. To make things as confusing as possible, this one takes place earlier than the previous book, The Tears of Autumn. Paul is married to a psychologically fragile woman from a wealthy Southern family. Their love is strong but she is not doing well with being the wife of a spy who is continually going off to various European countries on dangerous missions about which he can tell her nothing.
The story is set in 1960. The Cold War is as cold as it always was. The operation that makes up the plot has to do with smuggling a novel out of the USSR, the author being in a Soviet prison. It was cool to have all that Russian literary intrigue mixed in.
I must say that reading The Secret Lovers was a test of my mental acuity and memory as I struggled to keep track of all the threads. I had to be in Paul Christopher's mind while at the same time learning some facts before he did. Forget all those games you see on-line to sharpen your mind. Just read Charles McCarry once in a while and you will stay sharp.
Nevertheless, and sorry to John le Carre, I think this is the best novel I have read about the toll that working in intelligence inflicts on the personal lives of its agents.