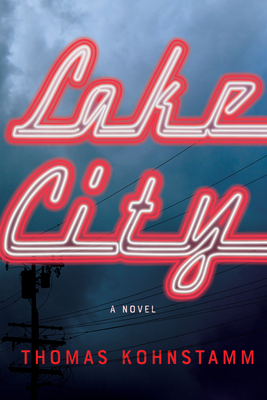 Lake City, Thomas Kohnstamm, Counterpoint, 2019, 304 pp
So, we've had Occupy Wall Street, the election of Trump,
Hillbilly Elegy
, etc. Now we are starting to get the novels about economic inequality, its causes and outcomes. Last year was Jonathan Evison's excellent
Lawn Boy
(just out in paperback) as an example.
Thomas Kohnstamm is a buddy of Jonathan Evison's. His debut novel, Lake City, is set in Evison's stomping grounds of the Northwest and its anti-hero Lane is another loser white guy who is doing his best to rise out of his impoverished Lake City neighborhood in northeast Seattle.
Lane has plenty of ambition. He has learned how to game the system. By the edge of his fingernails he has scrabbled his way into a college education, even a PhD program at Columbia in New York City
He also has goals: to get into a secure position in a well funded NGO and help the world, giving more opportunities to people like himself. However, his rich wife, currently funding his graduate studies, seems to have left him. Now he is back home, sleeping in his mother's garage and trying to hold things together.
The novel is one of those sad but funny, heartbreaking but savvy stories about social divides. I would say the author nails it pretty well. At times, it felt like he couldn't decide whether he was writing a literary novel or a gritty send up, a redemption story or a slap stick satire.
By the end I concluded he had done all of the above, resulting in some uncomfortable moments for the reader. Still I was impressed by the urgency of his plotting and found Lake City hard to put down.
The novel was the January 2019 selection of
The Nervous Breakdown
subscription book club. Thomas Kohnstamm's interview on the
Otherppl podcast
includes hair raising stories of his days as a travel writer and his years spent writing his first novel.