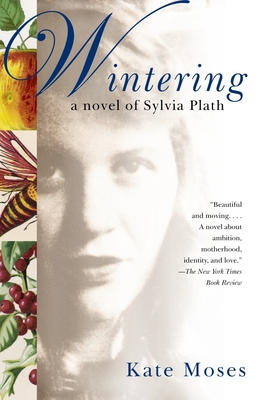 Wintering, A Novel of Sylvia Plath, Kate Moses, St Martin's Press, 2003, 313 pp
After completing Sylvia Plath's final poetry collection,
Ariel
, in February, I wanted to know more about the woman. I discovered that I had this novel about her on my shelves. When I found a positive recommendation for it by Janet Fitch, it seemed a good place to start.
The novel covers mostly the last year of Plath's life with some backstory about earlier years. I found it to be breathtaking in writing style, almost as if Kate Moses were channeling Plath's poetry style into prose.
She covers many of the incidents in Plath's life that could have been the inspiration for the poems in Ariel. It was rewarding to read about those incidents, then turn to the poems and reread them. The chapter titles were also the poem titles. This was just what I wanted!
The Author's Note at the end of the novel convinced me that Kate Moses had done her Plath studies with diligence, consulting the major biographies as well as her journals. She gives the reader full disclosure on what was fact and what she imagined.
I also saw the 2003 movie, "Sylvia," starring Gwyneth Paltrow as Sylvia and a young Daniel Craig as Ted Hughes. Excellent acting, lovely cinematography but less satisfying than Kate Moses's novel.
Now on to an actual biography, after a short break. Spending too much time with Lady Lazarus is a bit hard on my own mental health.