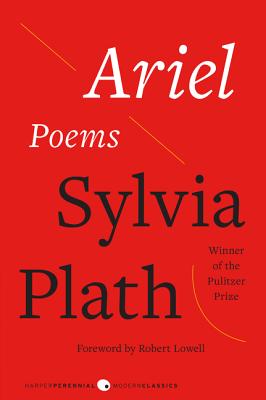 Ariel, Sylvia Plath, Faber and Faber Limited, 1965, 81 pp
I finished reading another poetry collection on the Read One Poem a Day plan. It was the first poetry I have read by Sylvia Plath.
I am no expert on poetry. Except for short bits in my school days I have never studied the genre. I have not wanted to learn about the techniques, the rules, the forms; I have not wanted to dissect poetry too much but rather to simply experience the poems.
Reading Ariel gave me pause though. In many of these poems I could only guess at what she was expressing. The imagery is so sharp it almost caused me pain, physical and mental, yet I could not exactly grasp what she was saying in many of them despite reading them again and again.
Knowing this was her last batch prior to taking her own life, successfully after several attempts, may have colored my reactions. I felt she was in deep psychic pain but was also in a deeper love with life and the world.
After finishing the book I read somewhere that her husband, Ted Hughes, edited the poems for publication. Knowing only the speculations and rumors that he was somehow responsible for her death, I was shocked! Was this another F Scott Fitzgerald and Zelda story?
One of the best things about reading as much as I do is how I discover my deep pockets of ignorance. What do I actually know about either of these people? Not much. So I went looking. Now I have a list of biographies about Sylvia and collections of the poetry of both.
I see that I have yet another project. Oh my. In my research I got the sense of a strong creative bond between the two poets. I am the most interested in that and look forward to learning much more. Anyone who could write the poems in Ariel had to have been imbued with the level of creativity I admire in many artists.