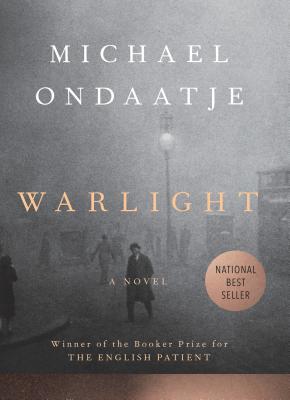 Warlight, Michael Ondaatje, Alfred A Knopf, 2018, 226 pp
Somehow I have never read Ondaatje's most famous book,
The English Patient.
I think I saw the movie. I did read
The Cat's Table
and liked it more than many other readers.
I liked Warlight but did not love it wholeheartedly. As in The Cat's Table, there is a boy trying to figure out his parents. In the year following WWII, in London, a 14 year old boy named Nathaniel and his older sister are left in the care of some dodgy characters when their parents leave for Ceylon, or so they are told. It is all quite mysterious concerning those parents.
The kids are supposed to be in boarding school but they hate it there. Their enigmatic guardian, The Moth, arranges for them to live at home and commute to school. Eventually he does not even insist they go at all.
Thus Nathaniel has an unsupervised coming of age that includes his adventures with a criminal friend of The Moth's and a passionate affair with a wild girl. Then life becomes dangerous, the mother reappears, the father never does.
I liked the first section when the parents are gone. Nathaniel is a plucky lad, learning the ways of the world.
The second section after the mother returns and supposedly finishes raising her children was less satisfying. She is the ultimate secretive woman and later in life Nathaniel figures out why. In this section, it is all terribly sad and his life goes nowhere. All the highlights were in that year with The Moth.
The writing is beautiful, I must admit. The story of what happened to the characters is a piece of little known Postwar history and undoubtedly important, but lives are ruined in a John le Carre type of wasted lives story. No redemption.
It was not that I was surprised by how horrible the world can be. I just think the second section laid it on a bit too thick.
The novel is a contender for the 2019 Tournament of Books, pitted in the first round with
Call Me Zebra
, a book I loved. I predict that
Warlight
will win that round and that is also sad to me.