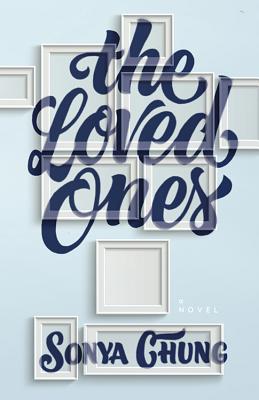 The Loved Ones, Sonya Chung, Relegation Books, 2016, 279 pp
Summary from Goodreads: In this masterful novel of inheritance and loss, Sonya Chung (Long for This World) proves herself a worthy heir to Marguerite Duras, Hwang Sun-won, and James Salter. Spanning generations and divergent cultures, The Loved Ones maps the intimate politics of unlikely attractions, illicit love, and costly reconciliations.

Charles Lee, the young African American patriarch of a biracial family, seeks to remedy his fatherless childhood in Washington, DC, by making an honorable choice when his chance arrives. Years later in the mid-1980s, uneasy and stymied in his marriage to Alice, he finds a connection with Hannah Lee, the teenage Korean American caregiver whose parents' transgressive flight from tradition and war has left them shrouded in a cloud of secrets and muted passion.

A shocking and senseless death will test every familial bond and force all who are touched by the tragedy to reexamine who their loved ones truly are--the very meaning of the words. Haunting, elliptical, and powerful, The Loved Ones deconstructs the world we think we know and shows us the one we inhabit.
This amazing novel surprised me. It was the next book on my stack of unread Nervous Breakdown Book Club selections, from October, 2016. The title made me expect some kind of "women's fiction." Well, it is family fiction but not the bestseller kind I tend to avoid.
Generations, divergent cultures (Korean, Black American), loss, finding the ones you love outside the box of "loved ones," and so much heart.
It is not perfectly written per popular fiction or even literary fiction directives. It goes back and forth through time though in the best possible way. The characters are not likeable. They are real like the rest of us.
Actually the writing is fearless, taking the reader to places and emotions that continue to astonish. The way Sonya Chung demonstrates the interactions between politics, society, belief systems, all these weighty topics, through stories that happen to everyday people is what I expect from great fiction.