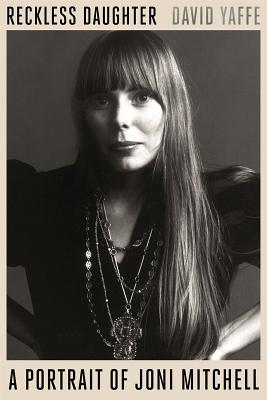 Reckless Daughter, A Portrait of Joni Mitchell, David Yaffe, Farrar Straus and Giroux, 2017, 376 pp
Joni Mitchell's first album was released in March, 1968. I was an off and on student at the University of Michigan in Ann Arbor, dropping out and then enrolling again. I was also singing in various spots around campus, covering songs recorded by Judy Collins, Joan Baez, and Bob Dylan, already playing Judy Collins' version of "Both Sides Now." So of course, I bought the album the minute it came out and listened to it daily. Eventually a couple friends of mine helped me figure out her open tunings and how to finger the chords.
I finally saw her perform live in the very coffeehouse where I met my first husband and where we would get married in April, 1969. She played "Little Green." Nervous and tongue-tied, I went down to the dressing room and asked her if "Little Green" would be on her upcoming album.
I cannot describe how much all of this influenced my life. Reading this account of her life, which has its problems but is the best biography about Joni so far, was such a personal experience for me that I find it hard to fully express all that it meant to me. I finished it a few weeks ago and am still processing all the memories and feelings stirred up.
If I ever get to that part of my own memoir, having read this year by year, album by album account will help immensely. Thank you David Yaffe.
So I will only say that if you were a woman of heart and mind from the late 60s onward and at any point fell in love with Joni, you will want to read this book. Especially if you lived a life of conflict between your dreams for yourself and the demands made on you as a woman, you will find much to ponder. It is all here.