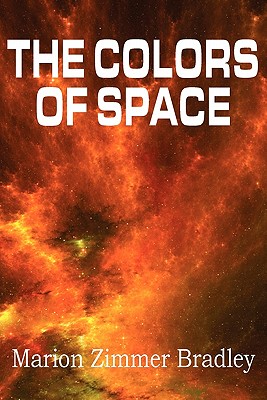 The Colors of Space, Marion Zimmer Bradley, 1963, 190 pp
This is one of MZB's early books (she began publishing in 1958.) It is a stand alone, not part of any series. Sometimes considered to be a young adult novel, it features a young man just graduated from college.
Bart Steele, the recent graduate of the Space Academy on Earth, learns that his father has been murdered but has sent him a message: "Bart, I send money and instructions by my friend. Do as he says. Don't go home, Dad."
The time is far future, space travel is common, but the secret of travel faster than the speed of light is jealously guarded by a non-human race, the Lhari. The pace is relentless and Bart becomes the young man who must wrest the secret from the Lhari by going undercover as one of them.
Though the writing is a bit lame, the story is a fun read with interesting twists. Bart learns that the Lhari are non-violent and peace loving but color blind. His mission is to avert war while learning the big secret without being discovered. What he discovers is the "eighth color."
If college graduates these days had chances to grow up as fast as Bart had to, who knows what our future would be.