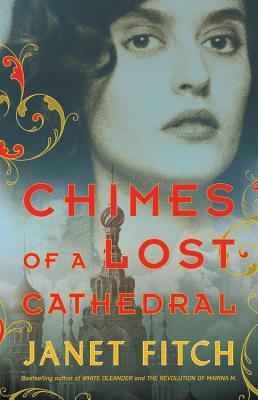 Chimes of a Lost Cathedral, Janet Fitch, Little Brown and Company, 2019, 730 pp
This is the second volume of the story begun in The Revolution of Marina M, one of my favorite books of 2017. I loved both books so much. What Janet Fitch has done in these books is to show the Russian Revolution of 1917 and the first few years of Russian communism, disaster and terror through the life of an impetuous, passionate, idealistic young woman who is also an emerging poet.
Marina's Russian soul led her into all the tumult of 1917 but her energy and spirit carried her through those confusing times. Chimes of a Lost Cathedral picks up right where the first book left off. If you have not read the first volume, I dare not cover the plot of this second one because anything I wrote would be full of spoilers.
Chimes finds Marina in more dire circumstances than ever. Her previous choices have caught up with her and to an extent she is trapped. Her fiery refusal to ever be a victim paradoxically brings on the very worst losses and heartbreaks of her short life. Chimes is a darker story of the consequences of revolution, especially for women and children.
Still, the poets and writers loom large as well as the clashes between idealists and "practical" politicians. Even as she matures Marina's heroism and lusty approach to life makes for a breathtaking finish.