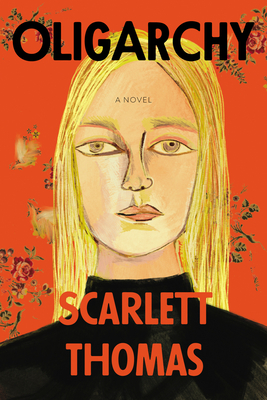 Oligarchy, Scarlett Thomas, Counterpoint Press, 2020, 230 pp
I have been a fan of British author Scarlett Thomas for many years. She is a bit of an acquired taste for some readers but I took to her right away. Her latest is the story of a young girl, illegitimate daughter of a Russian mother.
Her birth father has just discovered her existence and has sent her off to private school in England. The father is the oligarch. She has never met him but suddenly she is catapulted out of her impoverished existence with her mother. He has showered her with money, gifts and a seemingly unlimited credit card.
So that is one oddball theme in itself. The real story at boarding school is how all these teenage girls develop eating disorders as they each try to be the thinnest one. Amid all that is a mystery about certain girls who disappear or die with a certain teacher being suspiciously involved. The plot catapults along while Natasha, the Russian heroine, gets advice from her father's sister on how to deal with it all.
Like most of the stories by Scarlett Thomas that I have read, the novel is equal parts heartbreaking and hilarious. The social commentary and the adventure of one female dealing with personal demons left me wondering how she would get through.
I loved it. Natasha survives and gets a clue, as in she starts eating again. I know, that might be a spoiler but how she escapes disaster is what matters. I could imagine that she would go on to have a good life, as do those of us who survive young adulthood.