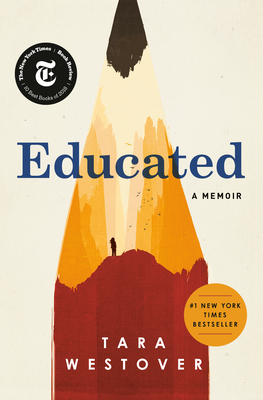 Educated, Tara Westover, Random House, 2018, 329 pp
I have read quite a number of books, both novels and memoirs, about Mormons. This is one those, in memoir form, and is pretty much the best one so far.
Breaking the bonds from a cult is always tough. Tara Westover's main magic key was education. I happen to believe that is the best method, though when someone is raised in such a circumstance there are family ties to deal with as well. Those ties double the emotional and psychological trauma.
Tara Westover has written an excellent book with honesty and heart. It was grueling to read about all that she went through as a child with her parents and her siblings. She used the strengths she had to reach for any opportunity to get away and build a life that suited her.
I felt she may have had to evade some aspects of her family life and her subsequent hurdles after leaving. I thought she did so out of respect for her family or, as one of the reading group members said, for legal reasons. She is a canny writer though and gets her points across, letting us read between the lines.