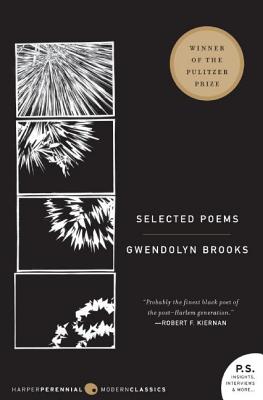 Selected Poems, Gwendolyn Brooks, Harper & Row, 1963, 137 pp
I finished this collection of selected poems by Gwendolyn Brooks. I have got the habit now of reading a poem a day, usually before bed. Even more than fiction, a poem takes me out of my own head and into the poet's.
Ms Brooks was a phenom when it came to publishing books of poetry: 19 of them. She won a Pulitzer Prize in 1950, the first Black author to do so. "I am interested in telling my particular truth as I have seen it," she wrote. Her truth comes from her life as a Black woman in America.
She only wrote one novel, Maud Martha, 1953. I liked it so much that for years I was upset she didn't write more novels. I am no longer upset. Her poems are just as good. I hope one day to read all of those 19 books.
So far in my poetry adventure I have read 20th century poets. Now I am ready for the earlier works, the foundations of modern poetry. I have dug out The Standard Book of British and American Verse from my shelves. It begins with Chaucer (1340-1400) and ends with Vita Sackville West (1892-1962). On the advice of Christopher Morley, who wrote the preface, I am reading it back to front, "so that you begin with the contemporary mood and gradually swim towards older words and manners," as he says. It is a huge book, 735 pages. It may take me the rest of my life to read! I feel fine, after Gwendolyn Brooks's rendering of her American experience, about swimming towards earlier beginnings. It is part of what we do as we age.