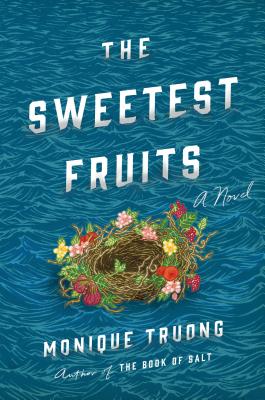 The Sweetest Fruits, Monique Truong, Viking, 2019, 292 pp
I don't remember how I discovered Monique Truong in 2008, but I fell in love with her first novel,
The Book of Salt
. Her first name rhymes with unique, appropriate because she writes novels that are not quite like any others. I am always on the lookout for such novels.
Ms Truong came to America in 1975 as a Vietnamese refugee at the age of six. She has a BA in Literature from Yale, a law degree from Columbia and works in intellectual property law. She is gifted with a huge imagination.
The main character in The Sweetest Fruits is Lafcadio Hearn, a 19th century writer, but he is only portrayed from the viewpoint of three women: his Greek mother, his first wife (a Black woman in Cincinnati, OH) and his second wife (a Japanese woman he married when he lived his last years in Japan.)
Lafcadio made his living as a newspaper writer but is remembered for his books about Japanese culture, legends and ghost stories.
What made the novel so enjoyable was the voices of each of these women. All three loved him unconditionally despite his many quirks, his unfaithfulness (yes, a man can be unfaithful to his mother) and his domineering personality.
The amount of social commentary indulged in by the author might have overwhelmed the story, but by putting this in the mouths of three women, it comes across with humor and compassion. I don't imagine the world would be perfect if women were in charge but I'll tell you this. If you want to get to the heart of things, ask a woman!