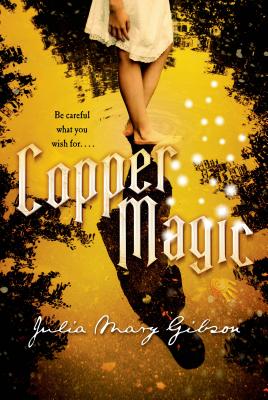 Copper Magic, Julia Mary Gibson, TOR Books, 2014, 220 pp
Once in a while I like to read a novel meant for children. I read this one because the author is sister-in-law to a member of one of my reading groups. It was wonderful.
Violet Blake is 12 years old in 1906. She lives near Lake Michigan alone with her father, a farmer. Her mother took Violet's adored baby brother and went off on a journey to be with her people and heal from depression. Violet has begun to feel they may never return.
One day she finds a copper talisman in the shape of a hand. If ever there was a girl in need of some magical thinking, it is Violet. She is strong, capable and brave but she also lies.
As she says on the first page, "There wasn't one soul who knew how I made up things. I did it just for the doing of it, not just lying when you're cornered like anybody will."
I loved Violet at once. As she goes about making wishes on the copper hand, some of which come true, she encounters all manner of opportunities as well as difficulties. All she wants is her mother and brother back.
In addition to the setting, the time period, the characters, I enjoyed this story the most for the empowerment Violet gives herself, once she decides to take her problem into her own hands.
Sometimes magical thinking backed up with real life deeds does make wishes come true.