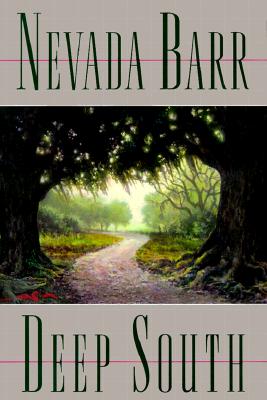 Deep South, Nevada Barr, G P Putnam's Sons, 2000, 340 pp
In #8 of Nevada Barr's National Park mystery series, she enters the 21st century. Park ranger Anna Pigeon, at 45, has taken a promotion to District Ranger. Her new assignment is the Natchez Trace in Mississippi. Anna has never been in the deep south and every kind of unpleasant surprise greets her within two days of her arrival: weather, misogyny, racism and murder.
Anna has always been her own particular version of a feminist including being strong and brave. In Deep South these traits are sorely tested. One of the highlights of the story is the nuanced way the author explores the plight of a woman in a higher position than sexist men. Another is the meticulous interweaving of race and religion among the southerners, especially in a rural area. Then she brings in a whole bunch of teenagers, one of whom is the murder victim.
Riveting. The story seemed more suspenseful than ever in a highly suspenseful series. Barr's writing about the natural world is always excellent but in this one she outdoes herself. This was just what I needed after the dense reading I experienced in Sisters In Law.