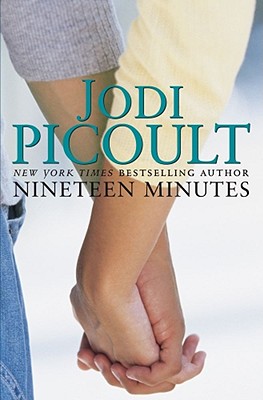 Nineteen Minutes, Jodi Picoult, Atria Books, 2007, 455 pp
As I read this reading group pick, it was just days before the 20th anniversary of the Columbine High School massacre. I find it hard to absorb the terrible truth that we have been living under this horror for two decades now without any effective measures being taken.
Given her interests, it is no surprise that Jodi Picoult would take up the subject in a novel. Unfortunately for me, I did not like anything about her book. Not the writing, not the portrayal of the characters, and especially not her usual attempt to find answers without clearly taking a stand on the issue.
That is all I will say. I know Picoult has devoted fans, I am sure she is making a living writing novels, and I grant that she brings tough topics before the minds and hearts of readers, especially white female adult readers.
Only I and one other group member disliked the novel. The Bookie Babes have read four of Picoult's books over the years, therefore so have I. I am calling it quits on this author, no matter what.