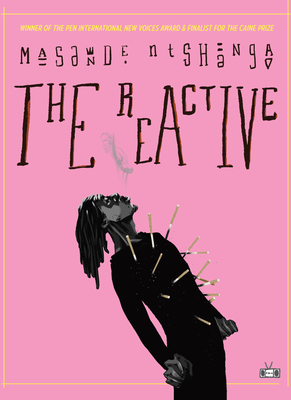 The Reactive, Masande Ntshanga, Two Dollar Radio, 2016, 161 pp
The Reactive, written in English by a native, black South African male, is set in Cape Town. It is the year 2000, Apartheid has just ended and the HIV virus is rampant. ARVs (anti-retroviral drugs) are being produced but they are not yet widely available and are prohibitively expensive.
Lindanathi is a young man whose half brother has recently been brutally killed. That loss along with him testing as HIV+ has alienated him from his family and the small village where he grew up. His uncle is calling him home. Lindanathi has lost his way in life, dropping out of school and living an aimless existence with two friends.
These friends work low paying jobs and supplement their income selling ARVs on the black market. Mostly they stay high and contemplate the inequalities in their country. The dreariness of life, the lack of purpose, the wounds they carry are not spelled out. The author shows us rather than telling us. He takes us through the minutiae of their days, through the conversations between them, through the pictures he creates of their surroundings.
The prose is hypnotic, filled with atmosphere and wandering. I was not aware of a plot until I got to the end. I had been taken on Lindanathi's psychic journey from grief and guilt over his brother along with anxiety about his own mortality to a state of redemption through penance and reconnection with the traditions and values of his home village.
Not since Chinua Achebe's African Trilogy (Things Fall Apart, Arrow of God, No Longer At Ease) have I been so moved by writing from the countries of Africa. I will be on the lookout for more novels from Masande Ntshanga.