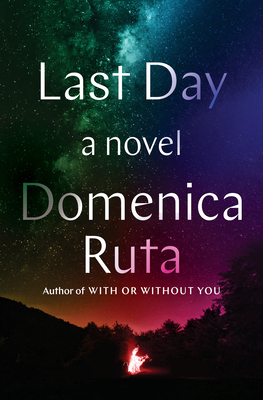 Last Day, Domenica Ruta, Speigel & Grau, 2019, 274 pp
Domenica Ruta is an author to watch. Her debut
With or Without You
, a memoir, was so gripping I read it in a day.
Last Day
, her first novel, was one I had to warm up to but she left me impressed by the end.
We may be reaching saturation on the post-apocalyptic novel just as we may be reaching saturation on the climate change debate. Who among us can go through each and every day knowing that the long prophesied end of the world as we know it is quite probably coming in the next 50 to 100 years?
Last Day is another look at the ultimate outcome for the sentient being experiment on planet Earth. It is told from multiple viewpoints as various as we have in real life: an astronaut on the International Space Station, a young woman raised by religious helicopter parents, a messed up tatoo artist with criminal tendencies, a mentally challenged orphan aging out of group homes, and a lapsed Jehovah's Witness.
At the fictional future time in which the story takes place, all around the world humans celebrate/anticipate the end of days. Once a year on May 28, in accordance with each area's traditional ethos, Last Day is a worldwide event.
The tone of Domenica Ruta's sparkling imagination is layered with humanist wit. A funny doomsday story, you might ask? Yes, I say.
Within all the variety of human personality types, goals and ethics, she seems to say, we share the responsibility and the consequences for our home world and our individual lives. Really, because of that deep truth, how else could it end?