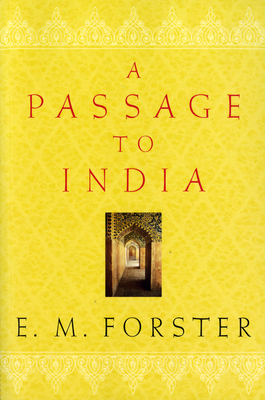 A Passage to India, E M Forster, Harcourt Inc, 1924, 362 pp
This was the second most challenging book for me in October. It is a classic. I have only ever heard the highest praises for E M Forster and I discovered for myself that he was a wonderful writer. My trouble with it stemmed from the characters. Not that there are too many but each one had a first name, a last name and many of them also had an office title such as Civil Surgeon, the Collector, etc.
Had I not been entranced right away by Forster's melodious language, I might have noticed sooner that he used these names and titles interchangeably as he went along with his story. In the back of my mind I felt there were triple the number of characters than there actually were as Mr Aziz became the underling of the Civil Surgeon, Cyril became the headmaster, etc.
Finally I came to my senses and sought out a character list online. As I studied this, suddenly the whole story came into focus. I admit I felt a bit tricked or perhaps taken advantage of by Mr Forster. I think though that novels from earlier times coddled readers less than our carefully "edited for the masses" bestsellers of today. Another reading lesson learned.
A Passage to India is truly a wonderful story about the clash of cultures, the insensitive ways of colonialism, prejudice, racial tension, religious conflicts, etc. It even contains a mystery centered around a perceived assault by an Indian native on a young British woman. #MeToo in 1920s British ruled India. Who knew? Not me, until one of my reading groups sent me there.