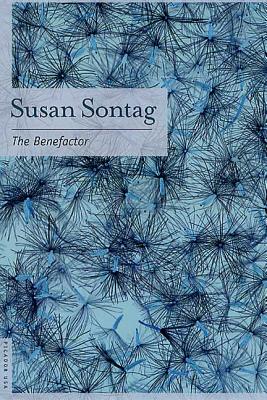 The Benefactor, Susan Sontag, Farrar Straus and Giroux, 1963, 274 pp
This is Susan Sontag's first novel and the first thing I have read by her. I read it because it is on the 1963 list of My Big Fat Reading Project and because I am reading everything I can by women known to be intellectuals, outside of the usual box of female fiction writers, and possessed of a prickly nature. It was a difficult read.
Hippolyte is a man looking back on coming of age in Paris in the mid 20th century. First of all, why is he called Hippolyte? Hippolyta was Queen of the Amazons in Greek mythology. (I only know this because I looked it up.) Hippolyte has nothing godlike (or goddesslike) about him. In the blurbs and reviews of this book, he is compared to Candide, the main character in Voltaire's novel of that title. I have not read that. So clearly I was out of my depth.
In his youth, Hippolyte was given permission by his indulgent father to live in Paris with a stipend and do whatever he desired. He began to have disturbing dreams and spent most of his time alone interpreting those dreams while trying to relate them to his waking life. He also caroused with his friend Jean-Jacques, an author by day and a secret male hustler by night. Hippolyte then takes a mistress who he mistreats. She haunts him for the rest of his life.
The premise of this faux memoir is that Hippolyte does finally come to a certain understanding about who he is and the life he has lived. I could relate to that because I am trying to do the same thing in writing my own autobiography. The other trouble I had while reading The Benefactor was that I could not bring myself to care about the man.
I have made my maiden voyage into the work of Susan Sontag and it was on a rough sea. The other day I found an
essay
on Sontag's novels and it gave me enough hope that if I keep reading her I will eventually be rewarded.