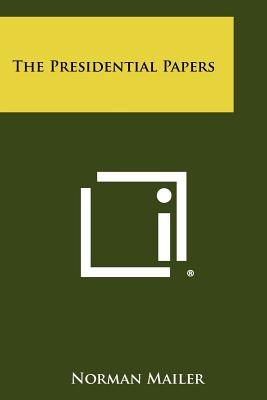 The Presidential Papers, Norman Mailer, G P Putnam's Sons, 1963, 335 pp
I don't know for sure why I read this except that I have a fascination for Mailer. I don't particularly recommend it to the general reader but I am glad I read it. The book is a collection of articles originally written by Mailer for various magazines and newspapers between June, 1960 and August, 1963. In collecting these writings for book form, Mailer added later comments and did some revisions. On publication day John F Kennedy was still alive.
Throughout Mailer rails about American society and politics, as only Mailer could do. He includes a couple pieces written about the Democratic Convention that nominated Kennedy, another about the Kennedy campaign, and one with thoughts about Jackie Kennedy. Thus the title.
Since I have read a full biography of JFK and am currently on the third volume of Robert A Caro's huge biography of Lyndon B Johnson, this was a good companion piece for me. I would recommend the collection for those interested in that period of American history.
I don't necessarily agree with all of Mailer's viewpoints but I have to admire his style, his nerve, and his stances on what was happening to America in those years. I even have to admire his huge raging ego. New fact to me: he was a co-founder of The Village Voice!