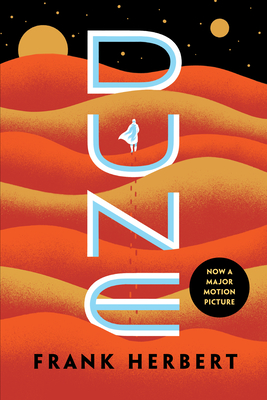 Dune, Frank Herbert, Chilton Books, 1965, 473 pp
Brief Summary from IndieBound: Set on the desert planet Arrakis, Dune is the story of the boy Paul Atreides, who would become the mysterious man known as Muad'Dib. He would avenge the traitorous plot against his noble family--and would bring to fruition humankind's most ancient and unattainable dream.
My Brief Review:
I have finally read this iconic book, winner of both the Hugo and Nebula awards. I thought I was possibly the last person on earth to have not read it before, but at our reading group meeting, out of five attending, only two of us read it for the first time.
Anyway, it was just as great as all its champions say. So much of what influenced my worldview in the 1960s is encapsulated in the story: ecology, the dangers of big corporations to both the planet and society, the evils done to native populations when empires come to colonize. Then there is religion, fantasy, witchcraft, and even quite an exploration of hero worship and cult-like communal social groups.
I think if anyone in publishing read the above paragraph, eyes would roll and scoffing would take place. Who does this guy Frank Herbert think he is kidding? He was not kidding. He really did have the knowledge of history and the writing chops to pull it off.
I am so glad I read it. I loved every page. Thanks to the member of Molly's Group who convinced us to choose it. I am also glad I bought my own copy. It is a book worth rereading.