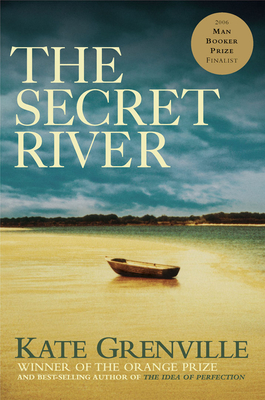 The Secret River, Kate Grenville, Canongate Books, 2006, 334 pp
There is a trend happening among some of the bloggers I follow involving either reading books one already owns from our groaning shelves and/or getting around to books on our TBR lists. On New Year's Day as I was considering my reading plans for 2018, I created a combination of both. I went back through 12 years of my TBR lists and selected one book from each of those years, 2006-2017. From these 12 books, some of which I already own, I made a list, one to be read in each month of 2018. How geeky is that?
From my 2006 list I chose The Secret River for January. I have always wanted to read it since I first saw a review. I also particularly love Australian authors and have now found in Kate Grenville a new one to love.
The Secret River is historical fiction set in the years when Great Britain began shipping off their criminals to New South Wales, a land recently discovered by the famous explorer James Cook. Makes sense right? Why build more prisons when you can get good cheap slave labor to build up a new colony?
William Thornhill in 1806, a dirt poor illiterate bargeman on the River Thames, shoring up his meager income with petty crimes, is finally caught. His sentence could have been hanging but instead he is deported to New South Wales and takes his new spunky, literate wife Sal with him.
Once in their new city, Sydney, they begin the long and challenging climb from convict to pioneer. Sal has babies, works hard and smart to increase their fortunes, but is never reconciled to staying. Her dream is to take their new found riches back to London.
William becomes a boatman on the Hawkesbury River and finds a lust for having his own land. Eventually he gets it and a host of new troubles. The indigenous peoples have no concept of private property. While they are not innately hostile, the settlers manage to arouse their anger. As you can imagine, or may have read about, it gets ugly.
William Thornhill is one of the last to agree with violence as a solution but eventually has no choice if he wishes to realize his dream. So this is a cautionary tale about the necessary evils inherent in dreams.
The novel was a complete page turner, written with a sure hand, propulsive story telling and fully fleshed out characters. I want to read both sequels and also was inspired to learn more about Captain Cook, who it seems unwittingly opened up the world to the colonial ambitions of the British Empire.