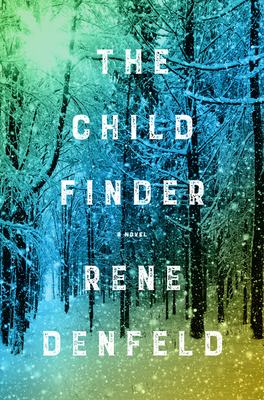 The Child Finder, Rene Denfeld, HarperCollins Publishers, 2017, 184 pp
I had read and loved Rene Denfeld's first novel,
The Enchanted
, so I was happy when one of my reading groups chose this one. It is just as good.
Naomi is an investigator who finds lost, missing, and abducted children. Based in Oregon, she was a lost child herself who was eventually found and taken in by a wise and wonderful foster mother. She is known to certain police officers and parents who have a word of mouth network that brings her cases. Naomi also has much buried trauma that gives her nightmares and keeps her from forming close relationships, but she is an expert in her field. She is the "child finder."
The novel is a mystery. Madison Culver, the captive of a disturbed man who abducted her, has been lost for three years. All her parents know is that she vanished into the woods at five years old while the family was looking for a live Christmas tree. They have hired Naomi to look for their daughter. The brilliant construction of the novel lets us see both Madison's story in captivity and Naomi's investigation. While the reader knows that Madison is alive, neither Naomi nor Madison's parents can be sure though they feel she is.
The second mystery concerns what is buried in Naomi's psyche. Will she remember? Can she ever form an attachment to the foster brother who loves her?
Despite some quite graphic and disturbing scenes, there is so much tenderness in this story that it prevents the reader from getting overwhelmed. Also as it is fairly short and fast moving, you don't have to stay inside the horror too long. The suspense caused my heart to pound many times.
Rene Denfeld is a heroine to me. She has deep compassion and wisdom about the human condition. She never seems to fall prey to despair. She seeks truth and justice but not vengeance or blame. If more of our leaders had even an ounce of all that, we would have a better world. She inspires me.