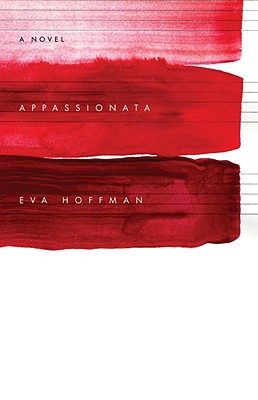 Appassionata, Eva Hoffman, Other Press, 2009, 265 pp
A beautiful story of contrasts, lovely but tragic, both light and deep at the same time, this was my April selection for my challenge to read a book a month from my old TBR lists. It was one of those books I bought on impulse after reading a review.
The title refers to Beethoven's Piano Sonata No 23. Isabel Merton, a concert pianist, spends long periods on tour in Europe, Australia, South America and even China. Her life is a constant sequence of plane flights, hotels, and concerts. She lives for the performances which take her and her audiences soaring on the wings of music and emotion but is also familiar with the aftermath of post performance let down.
Isabel's life in her hometown New York City involves an ex-husband with whom she is still friendly but about whom she has guilt feelings. The itinerant life of her tours have begun to leave her feeling fragmented and without meaningful interaction with other people.
One night at a party she meets an intriguing man, a political exile from Chechnya. Anzor is high strung, vague about what he actually does, and sexy. They begin a relationship consisting of meeting in various cities where they both happen to be. The physical passion between them is as exhilarating to Isabel as playing music but their backgrounds could not be further apart.
A growing awareness of Anzor's political work and beliefs and his strong connection to his homeland where war rages, brings Isabel to question her whole life and her lack of involvement with the early 21st century world of constant wars and political inequality.
The reader can see that this relationship has little chance of surviving the differences between Isabel and Anzor, but Isabel cannot. When the break comes she is devastated as well as inconsolable. That part was hard to read but Eva Hoffman's exquisite writing brought both her main character and this reader through.
I loved the book because of my own experiences with music but also for the doomed love story. So deftly did the author create it, I marveled at how she did it. The woman has had quite a life herself, emigrating from Krakow, Poland in her teens, working as a senior editor at the New York Times and as a literary critic. She has lived in the shadow of war and political upheaval, she has had the best of educations, and written many books. I want to read more of them.
(Appassionata seems to be out of print but is available as an eBook and from selected used book sellers.)