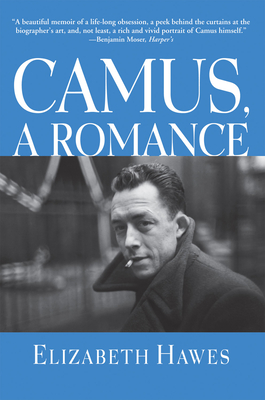 Camus, A Romance, Elizabeth Hawes, Grove Press, 2009, 289 pp
During the course of My Big Fat Reading Project I have read the three novels Albert Camus published during his life: The Plague, The Stranger, The Fall. I did not read them in order and all I really knew about him is that my father revered him. I wanted to know more.
Albert Camus also wrote plays and essays. He came to fame in the 1940s in Paris where he was initially close with Simone de Beauvoir and Jean Paul Sartre. He was awarded the Nobel Prize in 1957. Three years later he died in an automobile accident. Each of his novels left a big impression on me.
I bought this biography when it was first published but never got around to reading it. Now that I am writing about 1960 in my own autobiography I decided the time had come.
Camus, A Romance is unique as biographies go because Elizabeth Hawes weaves in a memoir of her own. She covers her first infatuation with Camus's writing when she was a college student. She also recounts her journey, her research and her experiences in writing the book over nine years.
Naturally I learned much about the man, his times, his triumphs and his troubles. I discovered for myself why his novels had moved me so profoundly. Best of all I found the political philosophy that most closely aligns with my own.
I closed the book wishing we had someone these days to explicate so well what is going on. Lacking that, even from the grave this man brought me understandings I needed. He has much to say about terrorism and its causes. It was apt that I finished the book on September 11.