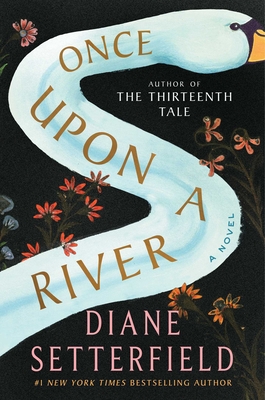 Once Upon A River, Diane Setterfield, Atria Books, 2018, 460 pp


Like countless other readers who loved
The Thirteenth Tale
, I impatiently awaited this new novel. I did not expect to be disappointed but I had somehow forgotten the precise effect Diane Setterfield has on a reader. She makes me feel I am drowning in story though I always stay afloat.
So much to love in this novel. The setting in and around an ancient inn on the river Thames in the mid 18th century. The way every character is as unique as the various people one meets in life. The mystery of a small girl child who appears at first to be dead by drowning but comes to life.
Best of all, the story itself, a story made of stories, that twists and turns like the Thames, that ends with every loose end tied up and with everyone getting what they deserve and sometimes with what they wished for.
This is a short review for me but I don't want you to waste time reading my words. I want you to have time to read this wonderful novel. I was indeed bewitched.