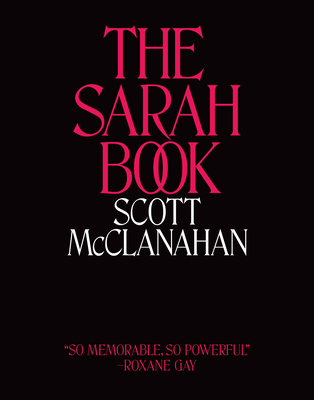 The Sarah Book, Scott McClanahan, Tyrant Books, 2017, 233 pp
I first read Scott McClanahan when I read his earlier novel,
Hill William
, as part of the 2014 Tournament of Books. It was a gut punch of a novel and I barely survived reading it.
The Sarah Book is a sequel and investigates how the protagonist from Hill William managed to screw up his marriage to Sarah, the woman he was dating in that earlier book.
It is just as gritty and sad and upsetting, except you might say there are more moments of humor and lightheartedness. I too was unable to keep my first marriage together so there was that connection for me. Still, I grew up privileged while Scott grew up in Appalachia and still lives there.
Here's the thing: After reading Hill William, I felt depressed about how unfair life is. The author has suffered from depression but he has also seemingly read everything, he is a successful teacher of writing, and he keeps publishing his own books. Plus is happily married to the author of the next book I will review: Juliet the Maniac.
I went and relistened to his interview on
Otherppl
. He has a unique approach to life. I bet he still gets depressed sometimes. We all do. Somehow he manages to convey that to be born is to have a chance, no matter our circumstances or mistakes. I think he is right.