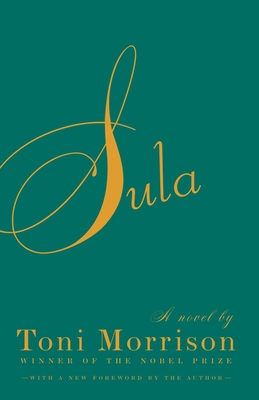 Sula, Toni Morrison, Alfred A Knopf, 1973, 136 pp
Toni Morrison, one of my top three favorite authors, passed away in August of this year. She was 88 years old. She had won the Nobel Prize, the Pulitzer Prize, and wrote eleven novels. I have read them all. Now I am rereading: The Bluest Eye, her first novel, earlier this year and now Sula, her second.
I first read Sula in 2001. It was September of that momentous year of the terrorist attacks, from which America and the entire world is still reverberating. For me, that was a moment that announced the last gasp push back of patriarchal power; they are still gasping, they will not go down easily or they may take the planet down with them. Toni Morrison fought that power all her life through her support of important writers and through her novels.
She did not march or join demonstrations. She wrote from the viewpoint of a woman of color. I like to think she "womansplained"...to women, to men (if they would listen), to the whole world (if they would read.)
In fact, during September 2001, I read four of her novels. I was mightily impressed but I can see on rereading, that I missed a lot of her deeper meanings. Sula is about female friendship, always a fraught endeavor, susceptible to irreparable change, especially during and after puberty.
Yet I don't think there is ever any deeper or more unconditional connection in life than childhood friendships between girls. It is hardly about words. It is just a communion of souls, a recognition, a pact. I got that on the first reading. What I got this time was the complexity of issues: sex, men, marriage, children and of course racism.
Morrison, in her usual incredible prose, captures all this. She hits economics, generations of women and mothers, longing for both freedom and safety, morality and mortality.
I read some reader reviews where I often came across women who found Sula, the character, hard to understand or accept. I think as we grow and age and experience the stages of life, many of us realize that we have a bit of Sula in ourselves, no matter how much we try to bury or ignore or fight against the kind of woman she was.