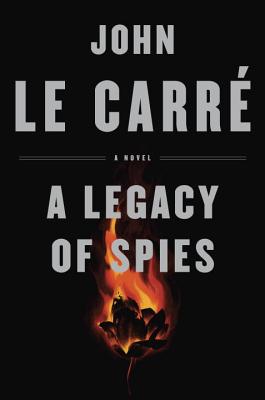 A Legacy of Spies, John le Carre, Viking, 2017, 265 pp
Although I have read only eight of the master's books, I am a John le Carre fan. I like his particular combination of thrilling escapades accompanied by the loneliness and doubts of his spies. The title of his third book, The Spy Who Came in from the Cold captured that truth of spy craft, possibly for the first time in literature, as well as inspiring a great Joni Mitchell song, "Come In From The Cold."
So I picked up A Legacy of Spies with eager anticipation and was richly rewarded by a trip down to memories of the Cold War with all is menace of creeping communism and its moral ambiguity of the end justifies the means.
George Smiley, infamous and elusive spymaster of the British Secret Service, who straddled the line between the need for secrecy and the wish to protect his agents, is only a shadow during much of the story. Peter Guillam is featured as the retired and genuinely elderly spy pulled back in to the 21st century version of MI6. The service is about to be sued by descendants of key figures from the past and Peter is expected to save them.
He is unwilling, recalcitrant as always, and it is his cynicism that protects him from demands that he reveal old secrets he would prefer to keep cloistered in his heart. After all he lost in that game, those secrets are all he has left.
Some things never change despite the modern stresses on the service. In some of his novels, le Carre has written such indecipherable conclusions, but in this one the ending is perfect.