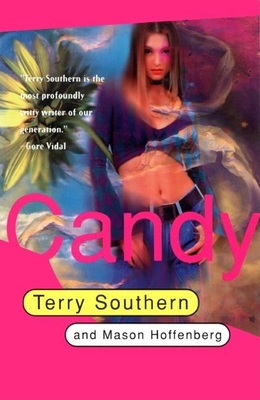 Candy, Terry Southern, G P Putnam's Sons, 1964, 224 pp
Coming in at #2 on the 1964 bestseller list is what I found to be a quite silly book, intended to be a satire on American mores, mostly sex. I am a tough customer when it comes to satire and though I got a few laughs from Candy, I was glad it was short and soon over.
Candy is an ingenue who likes sex but has to pretend she does it to satisfy the "great need" of the men involved. Not that funny, is it? She has one adventure after another, just innocently finding herself with odd characters, always surprised to find herself so aroused.
Playboy Magazine listed the book in 2006 as one of the "25 Sexiest Novels Ever Written." So that tells you a lot. There are some fellows on Goodreads who confess they read it for a certain purpose as teenagers.
Terry Southern co-wrote the book in collaboration with his buddy Mason Hoffenberg for a flat fee from Olympia Press, Paris, France, in 1958. Olympia was known in those days as the "dirty book publisher." The novel was banned in the United States until 1964. Southern went on to work on screenplays for Dr Strangelove, Casino Royale, Barbarello, and Easy Rider, among others. What a guy.
Not recommended, even for teenage boys in 2018, unless you are taking a class in how not to write satire. The book does speak volumes about where America was at in the mid 60s when it came to sex.