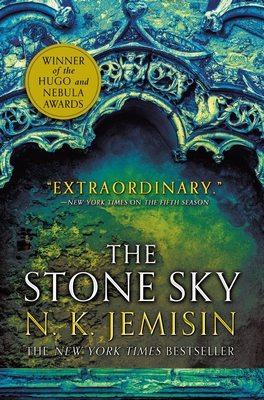 The Stone Sky, J K Jemisin, Orbit, 2017, 398 pp
In the final volume of Jemisin's Broken Earth trilogy, the story of the Stillness, all the threads are tied from the far past to a possible better future for Earth and mankind. The plot is as complex as in the earlier two books but all the confusions I found in there begin to make sense.
I don't intend to go into the plot because I could not do so without big spoilers. Many mysteries become clear, the adventure level remains as high as it ever was, and the multiple identities of certain characters and their relationships take on some semblance of making sense. Somehow the suspense is held to almost the very last page.
This is one of the best fantasy/sci fi series I have read. It made me ponder many aspects of life while learning plenty of science. The heroines are like none I have met before. I don't think these books could have been written by anyone else besides a female person of color who is also a genius. I cannot wait to see what N K Jemisin does next.