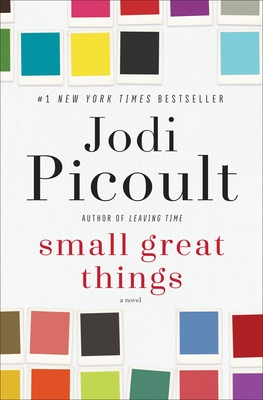 Small Great Things, Jodi Picoult, Ballantine Books, 2016, 458 pp
Every time I read a Jodi Picoult novel, I vow never to read her again. Several of The Bookie Babes, one of my reading groups, like her books and that is how I came to break my vow. I must admit she did not annoy me as much this time, the more surprising because I also have a gripe about white people who write books about African Americans.
Ruth Jefferson, a 20 year veteran of nursing women through labor and delivery at a small Connecticut hospital, gets thrown under the bus by that hospital after an infant death. Ruth is an African American who has, through opportunity and hard work, made a good life for herself and her son. The infant's parents are white supremacists who have requested that no African American personnel touch their baby.
After a series of unfortunate events during a double shift, Ruth loses her job and finds herself on trial for murder. Her lawyer is a female, white public defender. The prosecuting attorney is a female, African American and just right now I cannot remember how the white supremacist parents ended up with a Black lawyer. That was improbable number one in the book for me and a typical Picoult move.
We get the back stories of Ruth the nurse and of the parents of the dead baby. We also learn about the public defender's personal life. Twists and turns, plenty of Picoult style info dumping from her research and a somewhat sketchy finale to the murder trial fill in the other trademarks of this author.
I will allow that Jodi Picoult is a skilled writer of page-turning, issue-filled novels. Easy to read, compelling, just juicy enough, with a good grasp of American life in our times. I also decided, with some help from Roxane Gay's review in the New York Times, that a white author has probably got a better chance of reaching a white readership who might never read James Baldwin or even Toni Morrison and other excellent writers of color. So that is a good thing; another pathway for white people to find out what it is like to be Black in America.