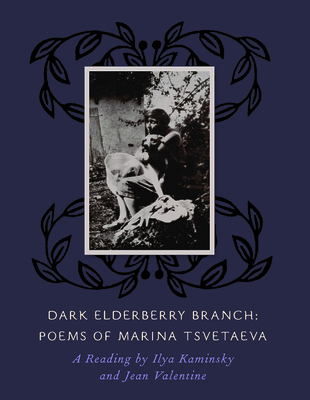 Dark Elderberry Branch, Marina Tsvetaeva, Alice James Books, 2012, 52 pp (translated from the Russian by Ilya Kaminsky and Jean Valentine)
This was the third translated book I read in March. The others were
The Years
and
The Ravishing of Lol Stein
. I came upon all three by different routes and none were on the list of my self created challenge to read one translated book a month. It appears I have opened a door in my reading life and a flood is coming through. How exciting.
Dark Elderberry Branch
is a book of poetry that also includes an afterword about the poet's life by one of the translators. It was the March selection of my Tiny Book Club, suggested by the member who is a poet. We are having a Russian moment, having read Keith Gessen's
A Terrible Country
prior to this.
The poems in this collection got under my skin, delighted me, and gave me chills. I fell in love with Marina Tsvetaeva as have many others. The book comes with a CD of the poems being read in Russian. Though I do not speak or read Russian, hearing these poems in their original language while reading them in English was completely surreal.
Tsvetaeva (1892-1941) grew up in the last years of Tsarist Russia, lived through the Revolution of 1917 and the early years of the USSR. Those years are also covered in an amazing novel I read about a year and a half ago:
The Revolution of Marina M
by Janet Fitch. Early in the story the heroine, also named Marina, is about to turn 16 and plans to be a poet. It was in this book that I first read the names of Marina Tsvetaeva and her compatriot Anna Akhmatova. Marina M would to out to the coffeehouses to catch a glimpse of them and hopefully hear their poems. The two wrote poems for each other.
All part of the magic of reading.