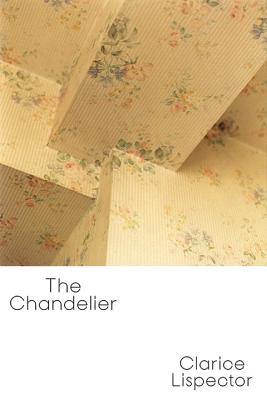 The Chandelier, Clarice Lispector, New Directions, 2018, 373 pp (originally published 1946; translated from the Portuguese by Benjamin Moser and Magdelena Edwards)
Brazilian author Clarice Lispector is acclaimed internationally by literary authors and lovers of literary fiction. I read her first novel,
Near To the Wild Heart
, a couple years ago and was nearly defeated.
I decided to try one more book, her second novel. I "studied" it by reading a few pages a day and taking notes. Her style at this point was deep stream of consciousness, not my favorite, but I wanted to see how she got that interior consciousness of a female's every thought and sensation. My purpose after reading the book was to practice or fool around with writing like that and see if I could get more of my inner life and emotion into the autobiography I am writing.
The almost non-existent plot is a girl's growing up from early childhood to young womanhood. Taking notes kept me aware of that sequence. At times Virginia seems almost mentally ill as far as how she reacts to life, the settings and the people around her. In any case, she is far from what would be considered a "normal" female. But is she?
When I finished the novel, I realized that, at least at times in my most secret thoughts while being a female who has always questioned what she was being taught about life as a female, I have been to some degree divorced from "normal."
Since reading the book, I find myself when I am with my female friends and family members, listening for those inner realities. It was a worthy study for me.
Next is to do the writing practice and see if I can capture that a bit in my own storytelling about my life. Writing is hard enough as far as just getting down the words, but I recently watched a talk by Lydia Yuknavitch where she explains what she calls "corporeal writing." (You can find videos of her talks about this by googling "corporeal writing.") I am ready to see if I can get to that level of deeper stuff.