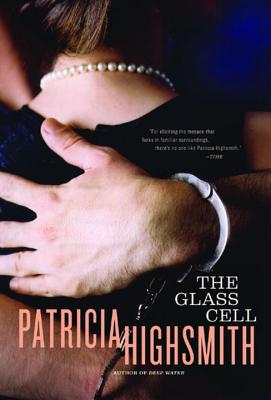 The Glass Cell, Patricia Highsmith, W W Norton, 1964, 249 pp
I have now read six novels by Patricia Highsmith. She was truly a unique and excellent writer. Unique because of her unabashed look at evil and psychological misfits; excellent because her books are shorn of frills while she puts her readers smack inside the heads of her protagonists, whether male or female.
Earlier this year I read Rachel Kushner's prison story
The Mars Room
.
The Glass Cell
is also a prison story but in this one a man goes to a State Penitentiary for a financial crime he did not commit. In fact, Philip Carter was framed. He is no hardened criminal. He was a naive guy, madly in love with his beautiful wife and toddler son, and in no way prepared for the brutality of prison.
The book opens in the early months of his six year sentence. Philip's naivete leads him into an incident of extreme prison guard violence, only exacerbating his victim hood. All through the first half of the story, Philip is hoping his lawyers can get a retrial while he tries to hold onto his marriage.
Some months ago I also read
An American Marriage
by Tayari Jones, another story of a wrongful incarceration, this time due to racism, impacting a young marriage. In
The Glass Cell
, Philip becomes suspicious that Hazel, his wife, is having an affair with one of his lawyers.
As gruesome as his time in prison is, Philip gets a lot more savvy about life. His easy-going personality goes through change after change. So the true excitement begins when he is finally released after serving the full six years and systematically goes after his enemies. He has learned much about how the criminal mind works and how to get away with criminal activity!
Highsmith came to write The Glass Cell after a fan letter from a prison inmate led to a correspondence between them. It is a perceptive fictional account of what she learned about the psychological trauma caused by imprisonment and an indictment of the failure in rehabilitation by the prison system. It is also a compelling read.