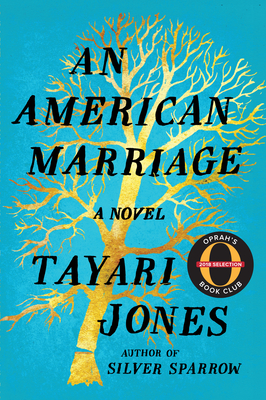 An American Marriage, Tayari Jones, Algonquin Books, 2018, 306 pp
As I sat down to write this review the other day, I was suffering from a sense of despair about life and the world. In An American Marriage I found two young African Americans who fall in love, marry, and then have their lives destroyed by a wrongful sentencing of the husband to twelve years in prison for a rape he did not commit. This did not happen back in the 1950s but in the present day. To despair or not despair, that is the question.
The marriage falls apart, the center cannot hold. The wife, allowed to be at large in the world, can be productive enough not to be destroyed. She can create her art, run her business, have friends and even a lover. That does not mean she is happy or even secure. It just means she is not imprisoned.
The husband has lost pretty much all agency in his life. If he has to serve his entire sentence his life will be half over by the time he is free. He tries, through letters and visits, to hold on to his wife but his future depends on a lawyer, an appeal, and the courts. He is not in control of any of it.
The wife appears to be the stronger of the two though she is not inherently either a better or worse person than her husband. They muddle along. The marriage may not have lasted in any case due to the personality differences between them. She is strong in support of her freedom of choice as a woman, an artist and a person. But so is the husband though his approach to life differs from hers. As it is, his incarceration becomes the main destructive element.
So, white vs black, woman vs man, freedom vs various forces that deny it. This novel is less cheerful than her earlier
Silver Sparrow
but no less well written. It must have been hard to get the story right. Universal human issues set in a particular American location and time. It is full of emotion, almost too full, but she reined it in and made it feel real and true.