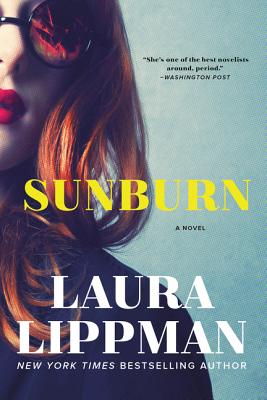 Sunburn, Laura Lippman, William Morrow, 2018, 290 pp
I have wanted to try this author for quite a while, so when the One Book At A Time reading group picked Sunburn, I was happy. This is her latest book. It was great and I am hooked.
Polly and Adam meet in a small-town Delaware tavern. Polly is on the run from an abusive husband. Adam has been hired as a PI to find Polly. She left a daughter behind when she ran but has even worse deeds and deeper secrets behind that. Though she has her reasons, Polly has not been a good girl.
Adam likes to make a bundle of money doing investigations and then take off to exotic locations for long vacations. He has no desire to settle down. He and Polly fall into lust, it turns into love, but though neither is any kind of dummy, they keep their secrets from each other until they just cannot any longer. The climax of their story is explosive.
I realize that all of the above sounds like many other psychological suspense stories. For me this one stands above and outside of that genre. Mostly that is because of Polly and the complexity of her character. She starts out appearing to be a victim, she is super smart, and she has a surprisingly big heart but not in the ways one usually thinks of a bighearted woman. Not at all!