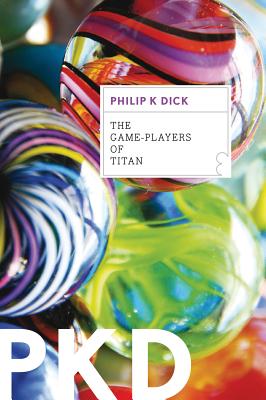 The Game-Players of Titan, Philip K Dick, Ace Books, 1963, 215 pp
Reading Philip K Dick, for me, is like hanging out with a super odd friend and just marveling at how very odd he is. This is the ninth book I have read by him. I am reading his books roughly in the order he published them though I have skipped a few. He was very prolific at the beginning and it seems I can only take so much of his clunky prose.
However, he was so prescient, perhaps the most of all speculative writers ever and that is why he fascinates me and many other readers.
In this one, Earth is ruled by an alien race that presents as amorphous blobs. The human race is dying off due to a low birth rate. The remaining adults are obsessed with Bluff, a game in which they gamble for cities and spouses, while drinking heavily.
It is funny in a black humor way. All the characters are unlikable. Everything changes every few pages. The set piece is a game of Bluff on the alien planet Titan, with the two races competing for Earth.
Read it at your own risk!
(The Game-Players of Titan is mostly out of print. Try your library or favorite used book seller.)