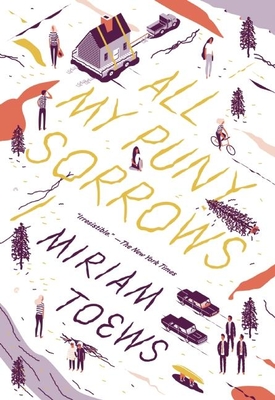 All My Puny Sorrows, Miriam Toews, McSweeney's, 2014, 321 pp
Sometimes a novel has so much heart, is so full of love, humor and good cheer in the face of hard times, that when I finish reading it I feel I have been given a huge gift I didn't even know I needed or wanted. All My Puny Sorrows was such a novel for me.
In fact, words fail me as I try to figure out how to write a review. I have had the book on my shelves for some time. I put it as the October book for my own 2018 challenge to read a book a month from my last 12 years of TBR lists. I am so happy I did.
So I will just say that if you have ever had a gnarly sorrow in your life which seemed to have no solution or for which you could find no solace, you must read All My Puny Sorrows.